This new limited edition Moomin tableware by Arabia and the Red Cross is here to remind us that small acts of kindness can have a huge impact!
This new charity collection by Arabia and The Red Cross is a celebration of friendship and kindness. The illustrations are Tove Jansson's original drawings for the Finnish Red Cross that she did in 1963. As part of the campaign, people are encouraged to perform small acts of kindness for one another all around the world. The new collection will launch on the 8th of August, 2022 at 22:00 GMT
This lovely new collection consists of two mugs, a plate, bowl and saucer, all with Tove Janssons original drawings for the Red Cross. The heartwarming and emotive drawings in Jansson's distinctive style are instantly recognisable, and feature a range of beloved characters including Little My holding a broom, Snufkin cooking around a campfire with friends and Moomintroll at the top of a ladder. The little we know about the origins of these drawings is that they were originally created for a Red Cross themed timetable for school children.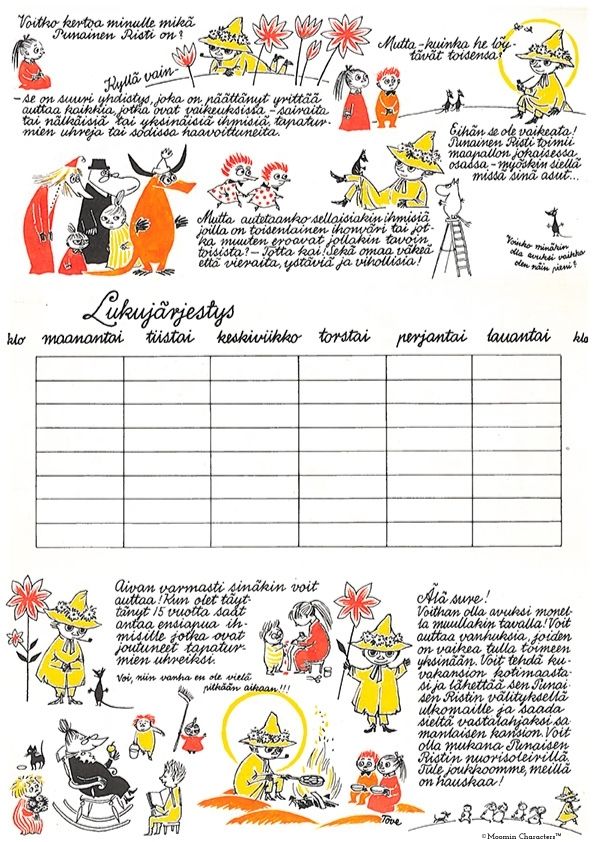 £1 of each item sold will be donated to the corresponding Red Cross kindness campaigns all across the world. The wonderful message is that it doesn't matter how big or small we are, we can all make a huge difference and change the world
for better with our actions.

 
This new collection will be available for purchase on the 9th of August and if you are as excited as we are, you can sign up for notifications for when they become available on individual items here!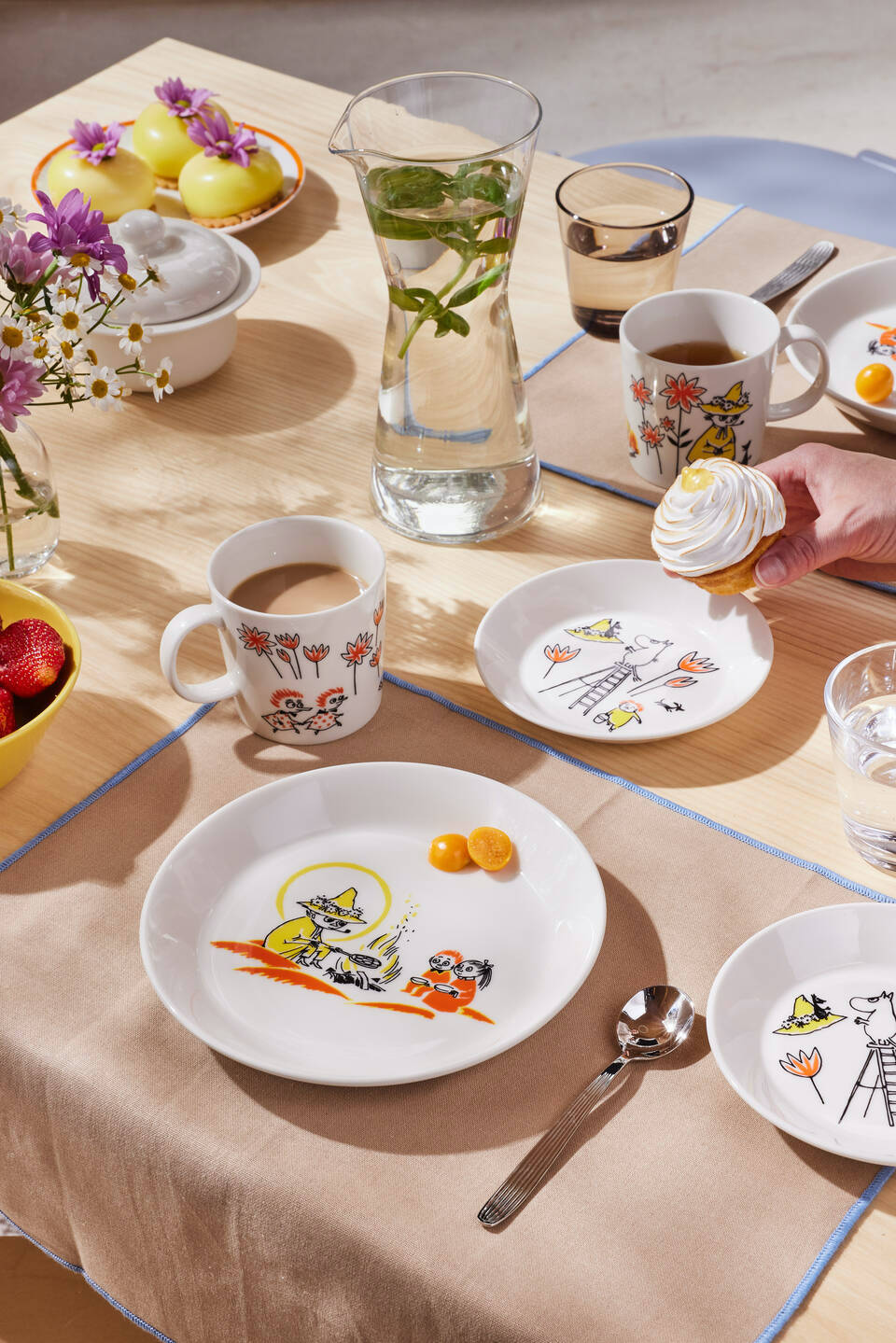 Acts of Kindness - small gestures, big impact!
As part of the launch of this new collection and campaign, The Red Cross and Moomin by Arabia want to encourage people to find Moments of Kindness in their day to day. Small friendly gestures and acts that can have a big impact on someone else's day. 
This could be anything from offering to carry someone's shopping, helping someone elderly across a road, or simply giving a hug to someone that needs it. You could also send a postcard with kind words to someone you haven't seen in a while and let your loved ones know how much you care, all these things take little effort but can really make someone feel amazing! And by all means, support the Red Cross Kindness campaign in whichever way you feel able!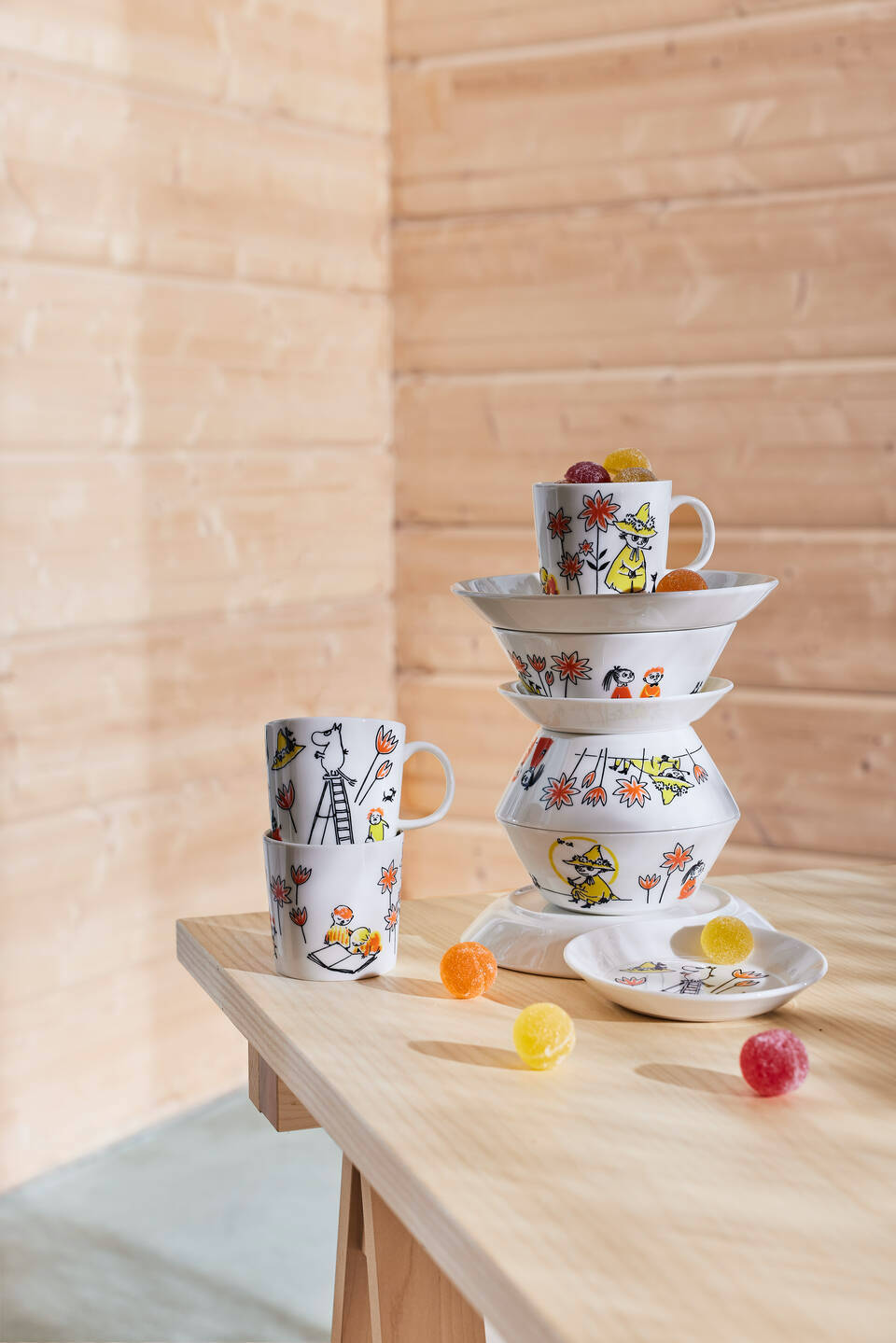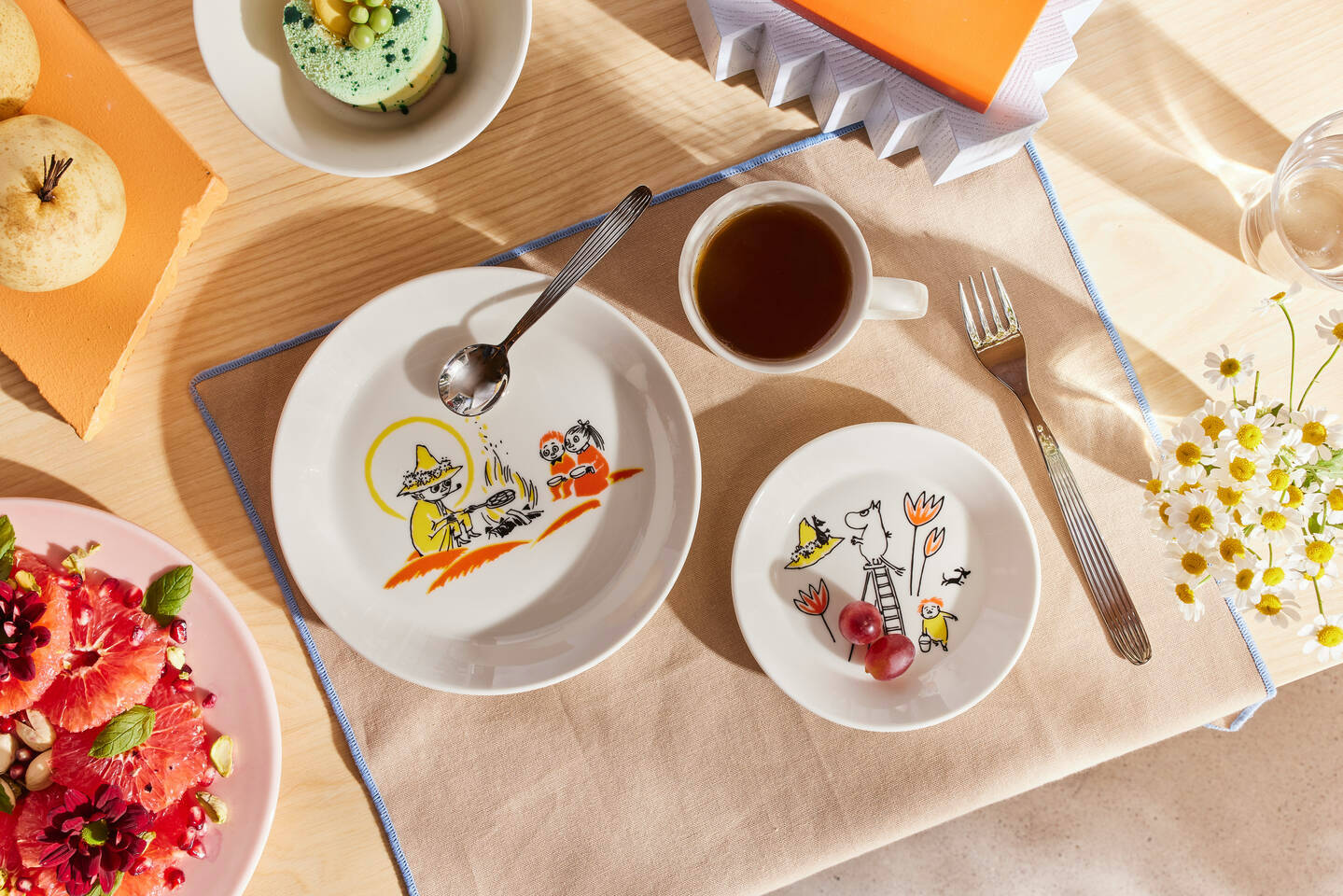 "We really want to encourage people into small acts of kindness which really can make someone's day much brighter. I think we can all agree that at the moment our world needs kindness, friendly acts and togetherness more than ever. The Moomin family shows example in being compassionate and considerate, accepting each other as we are and celebrating the power of kindness", says Mirka Paasikangas, PR and Communications Manager for Moomin by Arabia.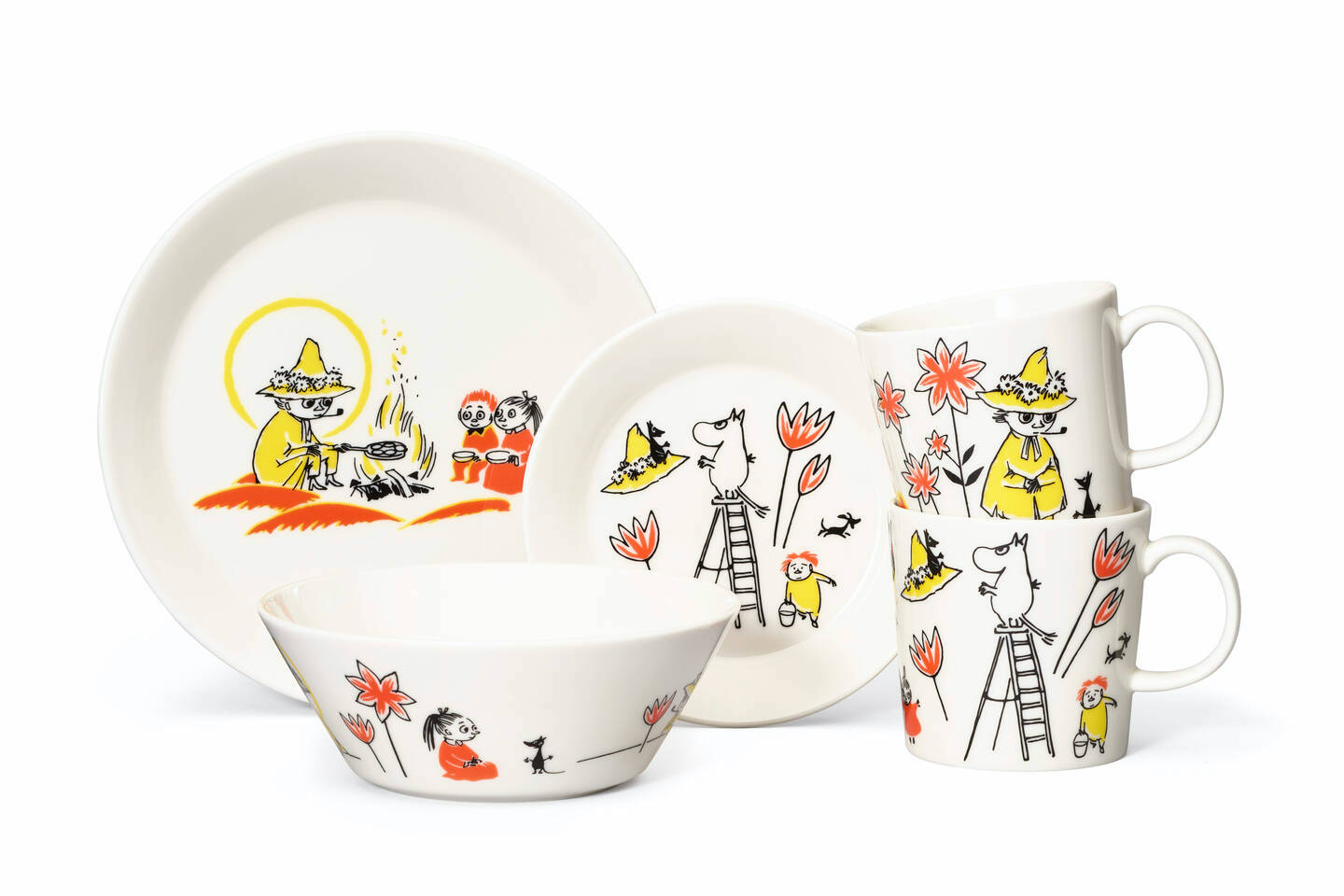 The Moomin by Arabia x Red Cross collection will be available from the 8th of August 2022 22:00 GMT while stocks last, and you can sign up to be notified on individual items here.