The hugely successful Finnish literacy initiative, Read Hour, is going global for the first time in 2021, with the help of the Moomins. On Wednesday 8th of September, you can join the Moomins and read for an hour! 
Read Hour is celebrated on the UN International Literacy Day, and was created by the Children and Youth Foundation, with a mission to encourage people to spend just one hour of their day on 8th September reading, whether that be a book, magazine or comic book – everything is encouraged.

Read for an hour at 2 PM (UK time)!
"Language and storytelling are what makes us humans special"
Read Hour is a part of the new Moomin initiative "Reading, Writing and the Moomins". The initiative brings together charity organizations and companies all around the world. It is a multiannual, international initiative with the aim to spread the joy of reading and writing with the help of Moomin stories.
Tove Jansson, the creator of the Moomin stories, read non-stop from a very young age. As a child, she would take a flashlight to bed with her so that she could keep reading into the night while the rest of the family slept. Her curiosity meant she could never wait until the following day to get to the end of an exciting story! As she grew up, books were always being exchanged and discussed both in the Jansson family home and within Tove's circle of friends. So it's little wonder that Tove became a storyteller, writing and illustrating the Moomin books that are still loved by millions of readers around the world today. But it all started with a pen and some paper.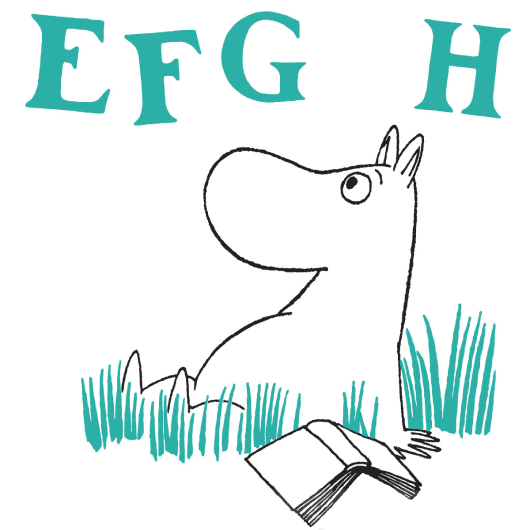 "We at Moomin Characters believe that language and storytelling are what makes us humans special. It is language that distinguishes us from other species. The ability to express fears, dreams, the future and the past, is central to humanity, and without a nuanced language, we lose the connection to our feelings", Tove Jansson's niece and Creative Director of Moomin Characters Ltd, Sophia Jansson, comments.
In the three years since its launch, Read Hour has attracted huge amounts of support, growing year on year. Sauli Niinistö, President of Finland, has been the patron since Read Hour began, and thousands of Finns shared their Read Hour participation on social media every year. Moomin Characters Ltd was inspired to help launch Read Hour internationally after seeing its success in Finland first-hand.
Roleff Kråkström, Managing Director of Moomin Characters, said: "We have made a long term commitment to helping spark a love of reading and writing in young people around the globe, and are delighted to be bringing Read Hour to the UK as part of that mission. We believe that being able to read and write opens up a world of possibilities for young people, allowing them to communicate their hopes and dreams, relate to others, engage with the big issues of our times, and create positive change."
Read Hour is now coming to the UK for the first time!
In the UK, organisations that so far have pledged to support Read Hour include Waterstones, Macmillan Children's Books, Sort Of Books, Oxfam, World Book Day, BookTrust, Love Reading and many more. 
There will be special Read Hour events at Waterstones stores in London and Glasgow on 8th September at 4 pm UK time. The Glasgow event at the Sauchiehall Street store will see Moomin storyteller Liz Fost entertain and delight audiences with interactive storytelling and crafts. In London's Kingston store, attendees will have the opportunity to meet and have a photo with Moomintroll and hear tales of Moominvalley from children's author Philip Ardagh, the author ofThe World of Moominvalley.
Jennifer Saunders, Cressida Cowell, Laura Dockrill and Philip Ardagh are among the celebrities and authors supporting Read Hour on social media. Anyone taking part is encouraged to share a photo of themselves or the book they are reading on social media using the hashtag #ReadHourUK.